Details

Published: Wednesday, 04 April 2012 12:49
Do Trade Agreement International Investor Protections Imperil Local Communities and the Environment?
On Wednesday, March 28th Luis Gonzalez, a member of the National Roundtable against Metallic Mining in El Salvador and Unidad Ecologica de El Salvador, joined experts on investor-state disputes in Washington D.C. for a Congressional briefing organized by Public Citizen and Oxfam in coordination with Congresswoman Linda Sánchez and Congressman Raúl Grijalva.
The briefing, titled Do Trade Agreement International Investor Protections Imperil Local Communities and the Environment?, focused on how three recent investor-state cases brought by extractive industry corporations against low-income Latin American countries illustrate a stark reality: that legitimate public interest policymaking and the functions of domestic court systems are being undermined by unaccountable foreign tribunals, adversely affecting poor communities as well as national development goals.
These types of cases are especially important as the Obama administration pushes to extend investor-state provisions to many more countries through negotiations for the Trans-Pacific "free trade" agreement.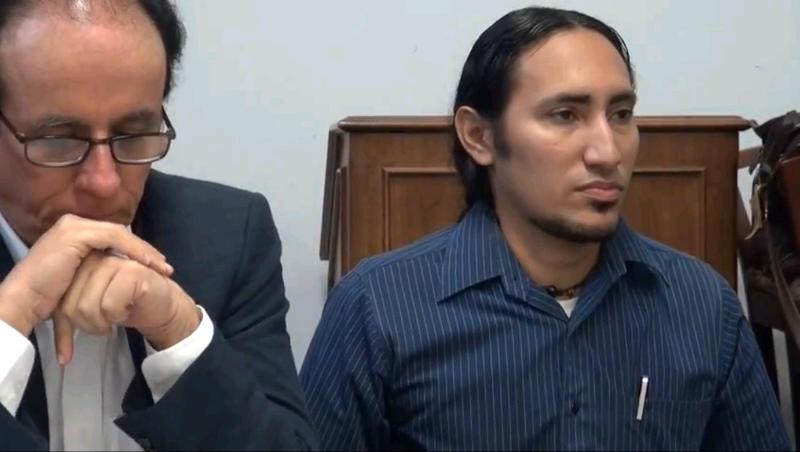 Pacific Rim Mining Corp. v. El Salvador. After failing to complete the necessary environmental protection steps to obtain a mining permit in El Salvador's main watershed region, Canadian gold mining company Pacific Rim Mining Corp. reincorporated a Cayman island subsidiary in Nevada and then filed an investor-state suit against El Salvador under CAFTA.  The company now seeks hundreds of millions in compensation for its "lost profits" through an international tribunal, challenging the country's mining laws. As an imminent jurisdictional ruling drags out, violence and threats against local environmentalists in the region where Pac Rim wants to run a cyanide-leach gold mine continue.
Chevron v. Ecuador. After 18 years of litigation in two countries, 30,000 indigenous peoples and farmers in Ecuador's Amazon won a historic $18 billion ruling ordering Chevron to clean up horrific contamination of land and drinking water. But, instead of starting the long overdue clean up and provision of health care to the victims of their extreme pollution, Chevron filed an investor-state suit under the U.S-Ecuador Bilateral Investment Treaty to try to evade complying with judgments made and confirmed in U.S. and Ecuador courts. Even before it decided it had jurisdiction, a tribunal issued an order for Ecuador's president to block enforcement of the court orders. This ruling sets a dangerous precedent, allowing deep-pocketed corporations to challenge the functions of a country's domestic court system and the decisions of its duly-appointed judges – and would violate Ecuador's constitutional separation of powers.
Renco v. Peru. Renco Group Inc, invested in a metal smelter in La Oroya, Peru, which has been designated as one of the top 10 most polluted sites in the world. The firm was sued in U.S. court on behalf of severely lead-poisoned children in La Oroya. Renco filed an investor-state suit under the U.S.-Peru FTA, alleging that Peru's failure to grant it a third extension on its remediation obligations constituted a violation of the FTA investment provisions and demanding $800 million in compensation.  The mere threat of the case puts pressure on the Peruvian government to weaken its environmental and health policies, and has disrupted justice in the victims' case in U.S. courts.
">To watch video of the briefing follow the links below. 
">Part 1, ">Part 2,
 ">Part 3,"> "> Part 4,"> Part 5,"> Part 6